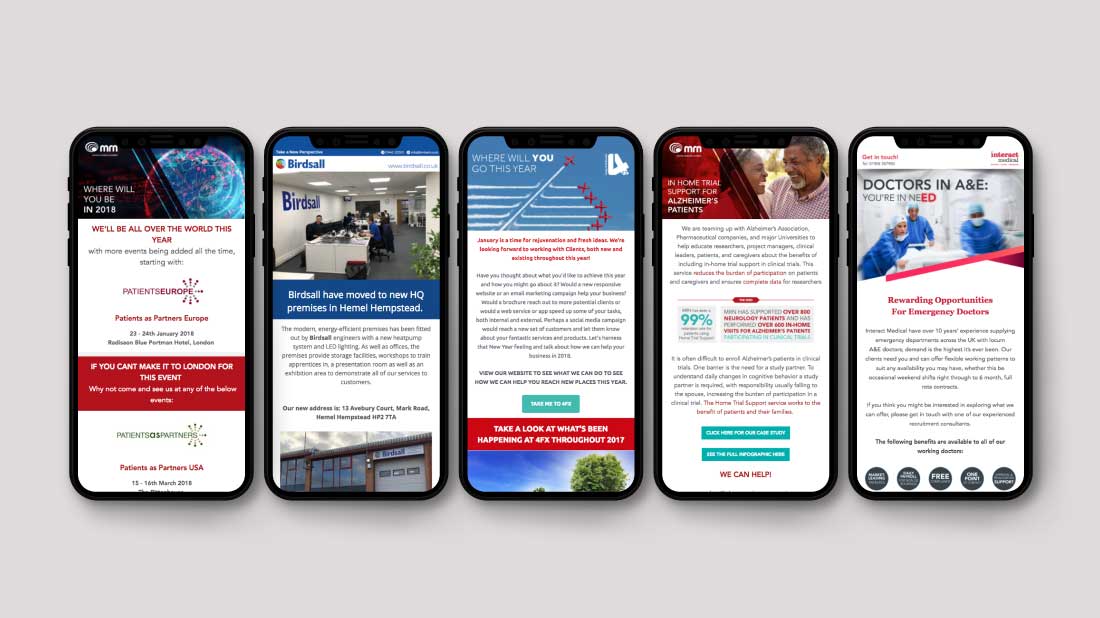 Email marketing is one of the best advertising avenues and generates the highest ROI in comparison to other marketing options. Despite the success it offers, it is all too easy to fall into an email marketing rut, stick to the same templates and send out similar content to the same subscribers. Sometimes it's best to press refresh on your design and content ideas.
That's what some of our clients have done. Up until recently our Clients had been sending out standard email marketing campaigns, fitting comfortably within branding guidelines, but not peaking too much interest from subscribers. The results they were acquiring were reflective of the kind of campaigns they were sending out. But our Clients wanted better results.
4fx have created a number of email marketing campaigns which really engage with targeted subscribers. Within our most recent series, we wanted to share with you the fantastic results we have gained from a few of our campaigns.
Using engaging design, personalisation, breaking up heavy text passages, using exciting strap lines and keeping key details bright and exciting so that busy subscribers will only need to glance at the campaign to pull out swaying factors. We also tried to avoid stagnant images, steering more towards the people behind the demographics. We have also elected to add small, on brand features on each campaign which fineness the overall branding.
With open rates as high as 50.45%, and click-through rate of 15.74%, comfortably beating the average open rate of 4.19 %, you can see why we wanted to shout about our work!
So, how did we get such great results!?
As mentioned earlier, we revitalised the designs of our campaigns, but that's not the only key to success. We also sent our campaigns out to more succinct lists of valued subscribers, all of whom were hand-selected as fitting the criteria of our chosen demographic for that campaign.
Not only was our design refreshed and our subscriber list more targeted, we also worked hard on creating well thought out Call To Action's which managed expectations of the subscriber, allowing the buttons to take the subscriber to refined and specific content.
We know companies are able to produce email marketing in-house, and sometimes that can seem like the option which is most financially viable. But good design and good marketing pays. With higher Open and Click-through rates, we know that given the right brief and a good set of subscribers, success of the email marketing campaigns and in turn the ROI can be positively affected by good design.
If you would like to talk to me some more about our email marketing success, email me: getintouch@4fx.co.uk or call on 01908 375200.