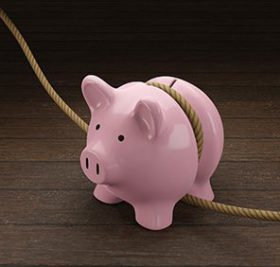 During turbulent economic times, marketing budgets are often the first to be trimmed in an effort to protect the bottom line. However, this can prove a costly mistake in the long term, as investing in your online presence can be an invaluable tool for communicating with your customers while you weather the storm.
4FX Co-founder Julie King highlights why it's vital to maintain your online marketing activity and offers some top tips on getting the best return on your investment without breaking the bank.
In an increasingly challenging financial period, it can be easy to pull back entirely from marketing activity to keep costs to a minimum, but, in reality, investing in your digital presence can actively deliver value back to your business. By making a few simple changes to your online marketing, you can bring customers directly to your door, and the even better news is that it doesn't have to eat into that all-important budget.
Here are my top three tips for keeping on top of your digital marketing to ensure your business remains front and centre with your target audience:
Optimise your website
Cutting through online noise so that your products or services reach the right customer base is a challenge, particularly in an increasingly competitive marketplace. Your website should do the hard work for you, providing a seamless user experience that leads from clicks to conversions – if it isn't doing this, then you need to find out why.
Often the culprit can be letting your SEO keywords slip, which means users can't find you. By improving your SEO, customers will intuitively find you because search engines, such as Google, will lead them to you.
Small modifications to your website content can make a huge difference to your user experience and organic search performance, making people more likely to stay on your website for longer and make that all important conversion. It's probably no surprise, but your website speed can drastically impact user experience. If it's slower than 3 seconds, you're likely to turn visitors off and slide down the rankings. However, simple steps, such as cleaning up code and optimising images and graphics can rectify this.
Refresh social and e-marketing campaigns
Marketing templates and guidelines are helpful to safeguard brand consistency, but if they aren't generating the click-throughs, leads, calls or even open rates you'd expect, it's probably time for a refresh. Giving your design and content a nip and a tuck doesn't mean throwing away the rule book; it's about reframing and targeting your message to maximise engagement.
Firstly, review your subscriber base and ensure they are still relevant to your products and services. Your call to action will only work if it's reaching the right demographic and you're managing the expectations of those subscribers. In a saturated marketplace, it's hard to make an impact, so use bright, personalised and engaging design and break copy up using catchy headlines to make it easier on the eye and boost your click-through rates. Your social media should be equally attractive and hardworking. Bright, authentic, original posts will drive users to your call-to-action, giving them more exposure to your key messaging and encouraging engagement.
Get to grips with Google Ads
For most businesses, word-of-mouth, reputation or even competitive pricing alone aren't enough to get customers knocking on the door. The more challenging the economic environment, the more important it is to stay visible to potential customers – this is where digital advertising can pay dividends.
When budgets are tight and you need to keep pace with the competition, Google Ads allows you to track competitor activity while monitoring and measuring your own ad campaign performance and keeping an eye on expenditure. As a more strategic marketing approach, digital advertising puts you in control by enabling you to customise your key audience, target prospects and stay connected with customers for as long as you choose. An added advantage is that it's quicker than SEO, as you aren't competing with organic search results. If this isn't your area of expertise, outsourcing to a Google Ads specialist will pay for itself by ensuring you get a strong RoI on your investment.
Investing in marketing during leaner periods may seem like an expense you can't afford, but it can actively help to boost both your turnover and maintain your reputation. At the very least, refreshing your marketing strategy will help keep you visible to customers while you wait for the storm to pass.
For more information on how 4FX can help you optimise your website, revitalise your e-marketing and social media or get to grips with Google Ads, get in touch today: 01908 375 200 and getintouch@4fx.co.uk.