This case study provides information relating to the build of the Olleco Driver App, as a business Olleco help the UK food and hospitality sector operate more sustainably.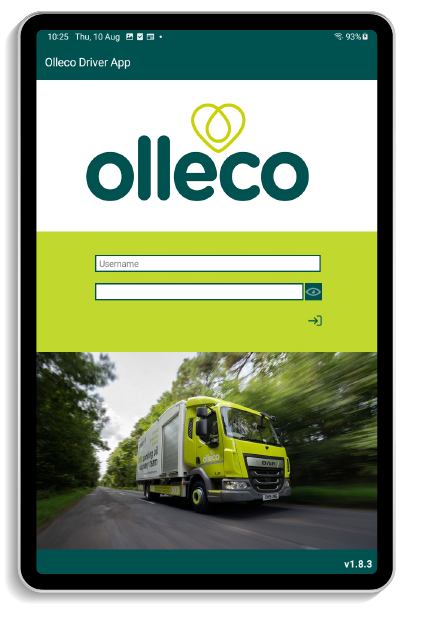 Vital statistics:
Project: Driver App for Android Tablets
Client: Olleco
Sector: Food and Hospitality – collections of used cooking oil which is used to create high quality biofuels for transport
Services Delivered: Development and data management system
Location: Northamptonshire, UK
Project Date/timescale: 2 months
Launched: September 2022
Updated: Ongoing
Equipping drivers with digital tools to increase efficiency and reduce oil theft
As the renewables arm of ABP Food Group, Olleco provides the food and hospitality sectors with a range of services designed to help them to tackle the climate emergency by converting their waste resources into renewable energy. It has grown to become the UK's leading supplier of premium cooking oils and fats, as well as the largest collector of used cooking oil and food waste.
Old Oil to Bio-diesel
Olleco collects used oil from a range of cooking and waste products, which come primarily from large fast-food chains and other parts of the hospitality industry. They recycle the oil and turn it into bio diesel, which powers the vehicles used by its customers. This process transforms the cooking oil and waste products into a completely green and sustainable product, extending the life cycle of the original oil.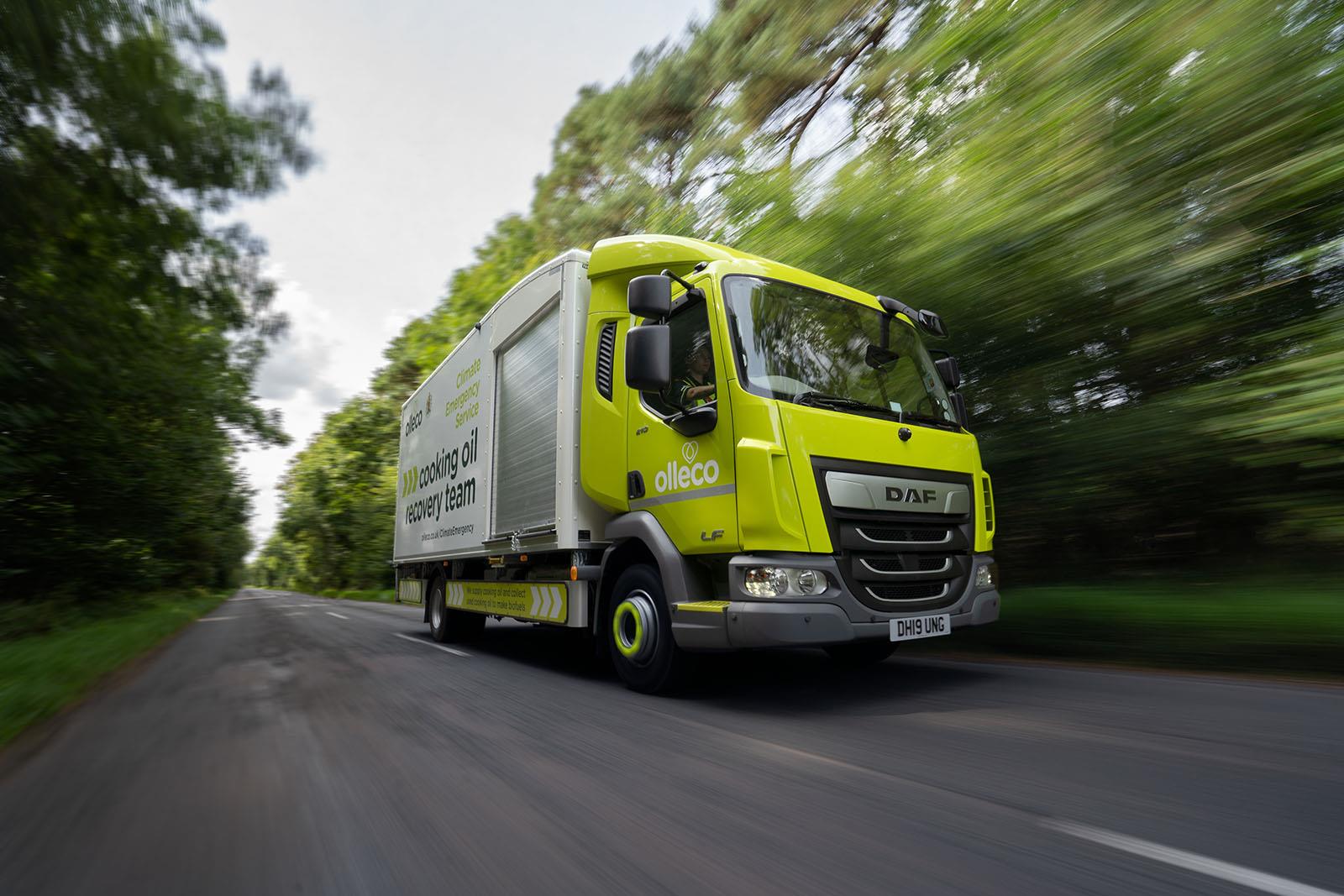 Signing up to Energy Efficiency
To streamline efficiency within its oil collections and reduce the potential for oil theft, Olleco teamed up with 4FX to develop a bespoke app which required driver and supplier signatures, to make collections more efficient and secure.
The previous off-the-shelf app only gave them 60% of the functionality they needed, so Olleco tasked 4FX to create a completely bespoke app based purely on their specific business requirements.
Phased App Development
Following a competitive tender process, 4FX and Olleco started working together in early 2022 on a phased implementation of the app requirements.
The first phase of the project involved extensive data gathering and defining driver needs for the user interface (UI). It was essential to understand this and the user experience (UX) right from the start, as the team worked within a tight delivery timeframe, so buy-in from drivers during roll out was key to the app's future success.
Making it Multi-functional
To achieve the best value for money from the investment in the app development, Olleco wanted to create a multi-lingual app that was customisable with pre-set themes to carry different colours, logos and languages. This meant it could be released to other brands within the group. Other business units are now able to customise logos and colour schemes as well as selecting a preferred language.
Drivers can download their daily rounds onto the app, select from the list and plan the most efficient route. It also gives details of items for collection or delivery and requires a signature from the place they are visiting. Adding a signatory step improves auditing and reduces the potential risk of theft from unregistered collections.
It also provides customer data, so they can see the complete order details and associated costs before providing an electronic signature to confirm they are happy with the delivery. This information is also linked to the internal CRM system to support customer service, inventory management and invoicing.
Intuitive Information
As well as being multi-functional, the app is designed to work and offline. Data syncs when a signal is available via mobile data or Wi-Fi. This provides delivery details and addresses, as well as linking to the Copilot third party navigation app.
Using the app, the drivers have list of collection rounds and deliveries. As the driver completes the rounds, they track all activity and at the end of the day it does a final tally of everything, providing a product audit trail of what is left on lorry and what has been signed for.
Developed for Scale
To enable the app to be scaled up to multiple operating systems, the 4FX team built the app in the Windows Development System using MS Visual Studio and Xamarin – the go to app development suite – allowing it to be ported to both Android and iOS. This initial roll out is Android but as the app is built in single code base, it can be easily ported over.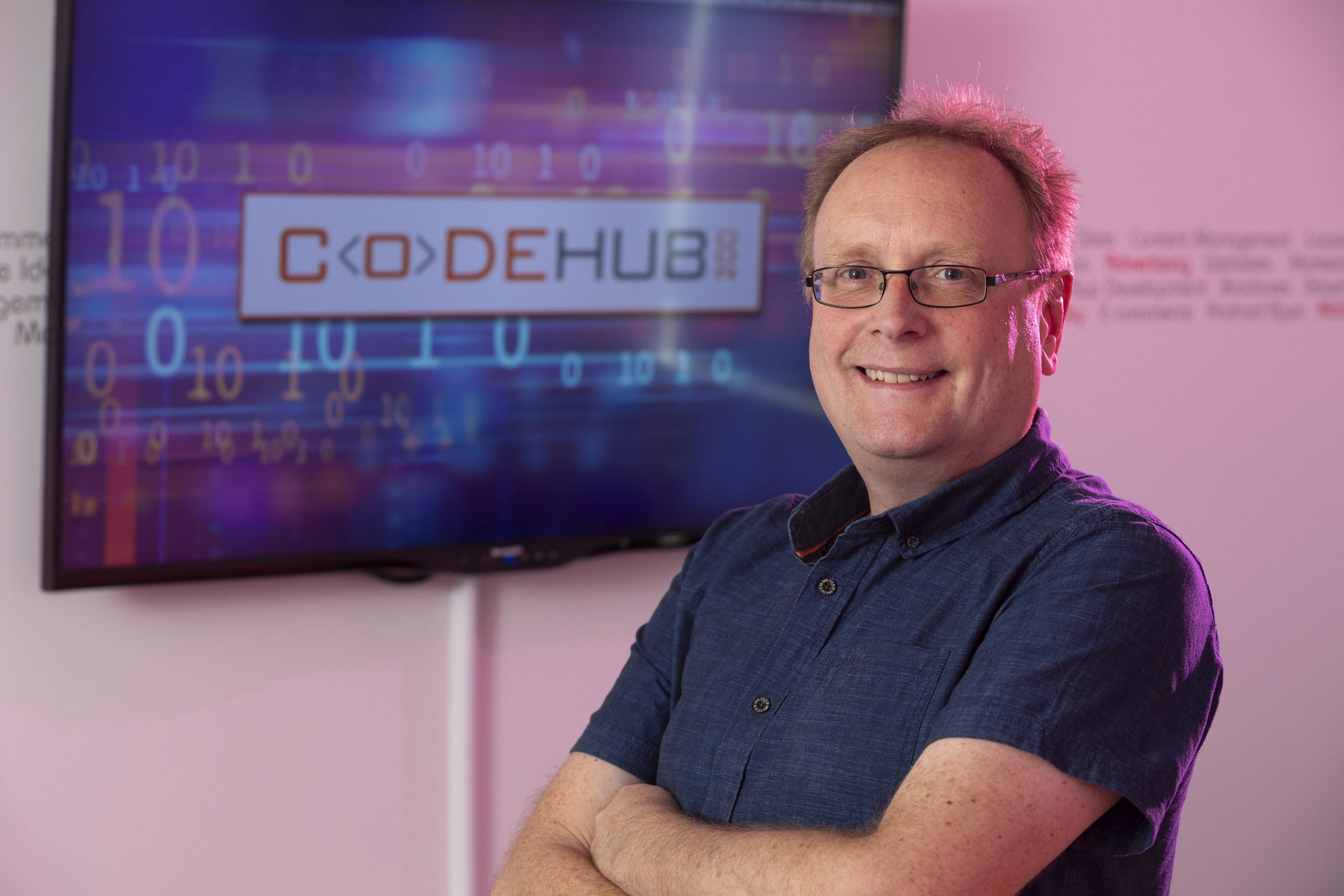 Chris Coomber, co-founder and Director at 4FX and CodeHub 200
"This has been a really interesting app to develop and it's been great working with Olleco on building something that can really make a difference to streamlining its operations. It will enable them to capture essential feedback from drivers and customers and significantly reduce the potential of oil theft.
It will also improve back-office administration by supporting invoice accuracy as well as stock and inventory management."

Richard Horrocks, Chief Information Officer at Olleco
Richard has been really pleased with the 4FX team and the projects delivered, commenting:
"The team has been very good to work with, in fact we'd probably put them at the top of all suppliers we work with, as they have been a genuine extension of our team. We've found it beneficial to talk directly at a technical level, to the developers who are designing and building the systems, not to a salesperson who sends it offshore or a more junior team where things can get lost in technical translation. Right from the tender process, Chris and Adam were very knowledgeable in suggesting solutions and have been incredibly helpful throughout.
"From our original engagement, which was initially around the technical side of developing an app, we have been able to work together on a mixture of design and development. Because 4FX got to understand our business so quickly they were able to make intuitive recommendations and suggested things to improve UI and UX in the app for both drivers and a specific hospitality customer segment. We are now working together on a browser version of the app to provide other customers with access to a range of data to support their businesses."
Watch this space…
The full roll out of the app began in September 2022 and was deployed via The Play Store for use on Android tablets, it hassince been developed for use on Android smartphones. There are further planned updates to continually improve and enhance the app for the benefit of the drivers and their customers, as well as a browser version of the app in development.

CodeHub 200 is the development team at 4fx, for more information on how we can support you with app development, visit www.4fx.co.uk/app-development or call 01908 375200.